This morning after arriving home from church, Dad discovered that we had a visitor last night…
His footprints led all the way around our house from the garage to our front walk way. They were all lined up, and the back tracks stepped on the front tracks.
Any ideas?
Dad leaned in close to get a good look at the tracks while M ran for the nature book, all of us standing in skirts, 7 degrees, looking at these perfectly placed prints.
After a careful deduction of tracks and size, (and M teasing me about a coyote walking around), we came to a conclusion.
A red fox!
How funny that of all the places for one to walk around he chose a first ring suburb!
Laughing at the wonderful surprises the first few days of the new year have brought…
#531-545
awed at God working in wondrous ways-finding us a new house!
surprised by foxes in the front yard
surprised in church by an anonymous gift card to the grocery store, which ended up being worth twice the amount written on the card when scanned at the register! Thank you, Anonymous! God bless you for your kindness!
R, L, M, me dancing around in capes and cowboy hats
Betsy's laugh in our living room
Mamo's candle log in the fireplace
God's clear guidance
Light sabers and star wars reenactments
packing boxes to move to, as R calls it, "The New BIG house" (!!!)
Apollo 13 with Daddy on New Years Eve, then
Andy Griffith black and white until the clock struck 12
dreaming with L and M about the new house
K. B.'s Reepicheep real estate rescues… ;-) we are very thankful for you!
Christmas… and peace…
a blessed year full of Christ's plan…2010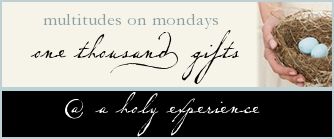 kaye ann